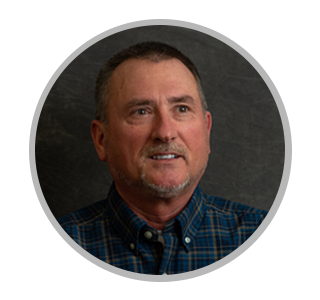 Paul Heaps II
CEO
Paul founded Techniserv, Inc. with his father Paul Sr. in 1982, and continues to work to build and improve the capabilities of Techniserv to serve its clients. Paul enjoys many outdoor activities as well as woodworking and collecting vintage trucks.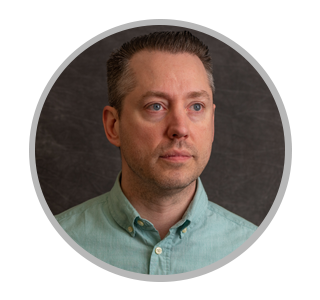 Brandon Kotsko
President
Brandon has been with Techniserv since 2001. He came from a background in machining, which led him to design and engineering.  He holds a BS and MS in Engineering from Wilkes University. Brandon is also a member of the advisory board for the local Big Brothers Big Sisters agency. He enjoys practicing and teaching yoga in his free time and loves photography and spending time with his family.
Naomi Bronson
Process Engineer
Naomi has been at Techniserv since 2017. She holds BS and MS in engineering from Morehead State in Kentucky. She loves playing the saxophone and dancing, as well as being executive director for non-profit Compassion 366 LLC that supports orphanages in Honduras, Uganda, and Dominican Republic.
Patrick Cunneen
Business Development Manager
Pat has been actively involved in the high purity/sanitary markets for over 25 years. He began his career with Swagelok, which led him to work for high profile distributors and manufacturing companies. He has served as a board member on the local ISPE chapter and remains active in that society. He enjoys golf, hiking, and camping.
Ben Culver
Sr. Project Manager
Ben has been with Techniserv since 1990, and with an electrical background, he started as an Electrical Designer / Automation Programmer. After many years at this position, he moved into his current position as a Sr. Project Manager. In his spare time, Ben enjoys fishing and hunting.
Sean Davies
Manufacturing Operations Manager
Sean has a BSME from Wilkes University. A career in design and process engineering has led him into a new role with Techniserv, joining the team in 2017. Outside of work, Sean enjoys fishing, hiking, kayaking, snowboarding and most other outdoor activities. Most of all, he enjoys spending time with his family and friends.
Mark Diefenderfer
Sr. Project Manager
Mark has been with Techniserv since 2010. He came to Techniserv with over 25 years of project management experience in the chemical and food industries. He has a BS in Electrical Engineering from Lafayette College. Mark is an active volunteer with the Boy Scouts, serving on the local council executive board. In his free time, in addition to working with the Scouts, he enjoys singing in the church choir and model railroading.
Melanie Karpinski
Accounting Manager
Melanie joined the Techniserv team in 1996 and manages all accounting aspects for the company. She has an AS in Business from Penn State University. Outside of work, Melanie is an avid hockey fan and enjoys woodworking.
Kim Morzilla
Customer Service Representative
Kim had been with Techniserv since 2011 and has worked in various departments moving into her current position in November of 2016. She has a love of the outdoors and enjoys walking, kayaking, and yoga in her free time.
Arty Oliver
Project Director
Arty began his career at Techniserv in 2000 as a mechanical designer. In his current role, he leads or supports project teams to help execute all projects with excellence. Arty has been married to his wife, Ang, for 28 years, and, together, they raised and launched 3 young men, and he is now enjoying life as a grandpa. Arty also enjoys anything outdoors, including fishing, kayaking, and backpacking, just to name a few.